Instagram is a powerful tool to help you build your potential client base and sell your services.  As an instructor or coach, Instagram is a perfect medium for you to engage with your audience.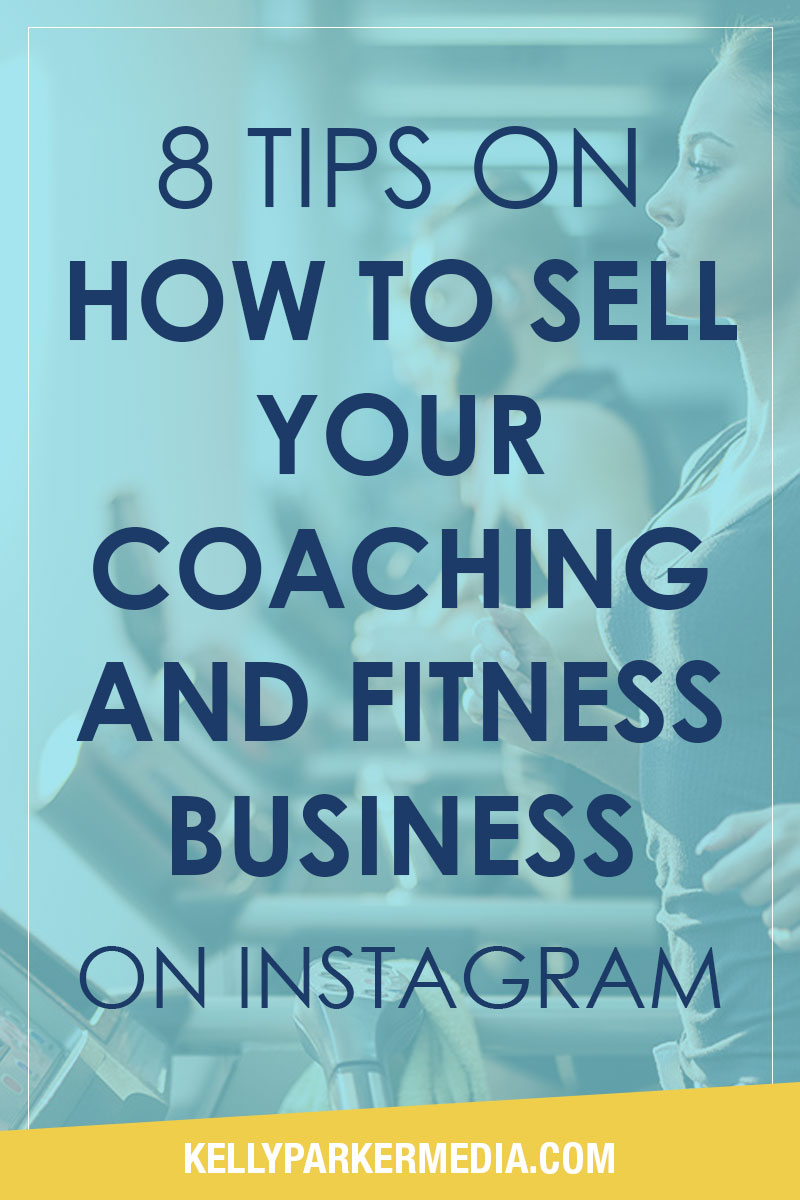 Make your account public
Once you make an account, you have the choice to make your account private or public.  What that means is you are making the choice for anyone to see and like your posts on a public account versus a private account requires you to confirm followers.  With private accounts, only approved followers can see your posts.
You will want to make your account public which will allow people to peruse your images and videos and engage with your posts without having to request access.   People want to see who you are and what you post.
In other words, you can spend tons of time creating beautiful images and have a wonderful strategy, but if no one can see your account, it will have all been for nothing.  Make your profile public before you go any further.  It's that important!
Optimize your profile
Your Instagram bio is one of the first things customers and Instagram users see.  In some occasions, someone may see a photo before they view your profile.  However, if they are choosing to follow your feed, they will most definitely see your bio.  So let's make it count.
Your Name.  Firstly, put in your name, whether it is your actual name or your business name.  It should be whatever you want people to know you as.    You can also be creative here and add what you do.  For example: Kelly Parker – Tennis Coach.  Your name and username are the only fields that Instagram recognizes as search queries.  So if there is a name or niche that you want to be found under, this will increase your chances of being found.
Tip*: Since you are using this account for your business growth, I recommend doing this manually and not letting Facebook auto-fill your information.  You want your profile to reflect your business and if people recognize you by your business name, your personal information may confuse people.
Tell them what you do.  In your bio, tell people what it is that you do.  What makes you unique?  What are you sharing on your Instagram feed?  Be sure to make this section interesting and fun.  Instagram is a fun playful platform and you should speak to your target audience in a way that represents you.  Don't be afraid to use emojis.
Use keywords.  Keywords are not used in the same way on Instagram as they are on other platforms.  They cannot be searched on in your bio outside of your name.  I recommend using them to tell users what you do and help them better understand who you are and what type of feed you have.
Hashtags are not clickable within your bio, so I recommend not using them here.
Tip* Type out your bio in notes on your phone and copy it and paste it into your bio section.  This will allow you to use spacing and bullets if you choose to make your bio readable and friendly to look at.
Use a call to action
You get one link in Instagram and that link is located in your bio.  Make it count.  I recommend using this link to drive people to a lead magnet.  It's great to lead people to your website, but it's even better to capture their email with a freebie.  An example would be: Download my free ebook 👇
Know who your ideal client is
If your ideal client is of an older generation, Instagram may not be the ideal platform for you.  It's important for you to know who you are selling to and talk to them directly through your feed.  Relate to what they are going through and answer their questions through your feed.
Have a hashtag strategy
Instagram allows up to 30 hashtags to be used for your post.  Although 30 may be excessive, think of hashtags as your ultimate tool to reach your audience.  They are labels that help people find related content to what they are looking for.  So here are some tips in creating your hashtag strategy:
Use brand specific hashtags. You have a brand, now create a couple hashtags that are unique to your brand and use them on all your posts.
Use industry related hashtags. Each industry has a slew of hashtags associated with it, so determine which ones relate to your business the most and use them when applicable to your image.
Combine popular and less popular hashtags. For example: #socialmedia produces hundreds of thousands of results.  #socialmediamarketing produces thousands of results and #socialmediamarketingtips produces hundreds of tips.  It good to use a mix so you don't get lost in the most popular hashtags but you give yourself the best chance of getting seen.
Don't use unrelated hashtags. Be sure to stay true to what you are selling and what you are all about on Instagram.  Don't use hashtags that aren't related to you or your post just to get additional exposure.  It looks spammy and people won't engage with a spammy feed.
Geo tag your posts
This is especially important for those who have a local business.  You want to share your location of each post.  This is another avenue to bring exposure to you on Instagram, be sure to use it!
Add value to each post
Unless nutrition and wellness coaching is your business, this is not the place to post about what you ate this morning.  Each post should offer value to customer.  Whether you choose to post tips, be funny or share videos, each post should have a goal to engage your core customer.
Use Instagram Stories
Instagram stories are fairly new to the scene, but they have a huge upside.  Instagram stories are at the top of your feed represented in a circle avatar.  They last for 24 hours.  Once you click on  a story in your feed, that story will go to the back of the line.
You will any LIVE Instagrammers first followed by users you follow and engage with the most.  Instagram stories will also now show up on the Explore tab at the top where Instagram suggests feeds you may like to see based on your engagement.
This is a huge opportunity for businesses to get in front of more watchful eyes.  Make a plan to post a story each day.
Tip* Use Instagram stories as a place to give exclusive content that you don't give anywhere else.  This gives users more incentive to view your stories and seek you out.
Use Video
We are now in the age of video!  As coaches and fitness people, you have the best upside to videos.  You can show people what you do through video.  With video integrated into your feed, you can really expand your reach with your Instagram feed.
Still struggling with your social media strategy?  Download my FREE Social Media Guide.  It's brimming with real-world solutions for even your most difficult Social Media issues, from actionable plans to creating engagement.