On August 5th of 2015, Facebook launched Facebook Live, the ability for people and pages to broadcast live over Facebook.  This became a huge opportunity for businesses while facebook was and still is actively sending notifications to friends and followers of pages that you are broadcasting live.  They recently took the next step in building audiences for live video and recently recorded video with their dedicated video feed on mobile devices.
Much like how Instagram has a bar at the top of your feed that shows the latest stories, Facebook has released the same feature on mobile.  They are rolling out the update gradually, so if you don't have it yet – sit tight.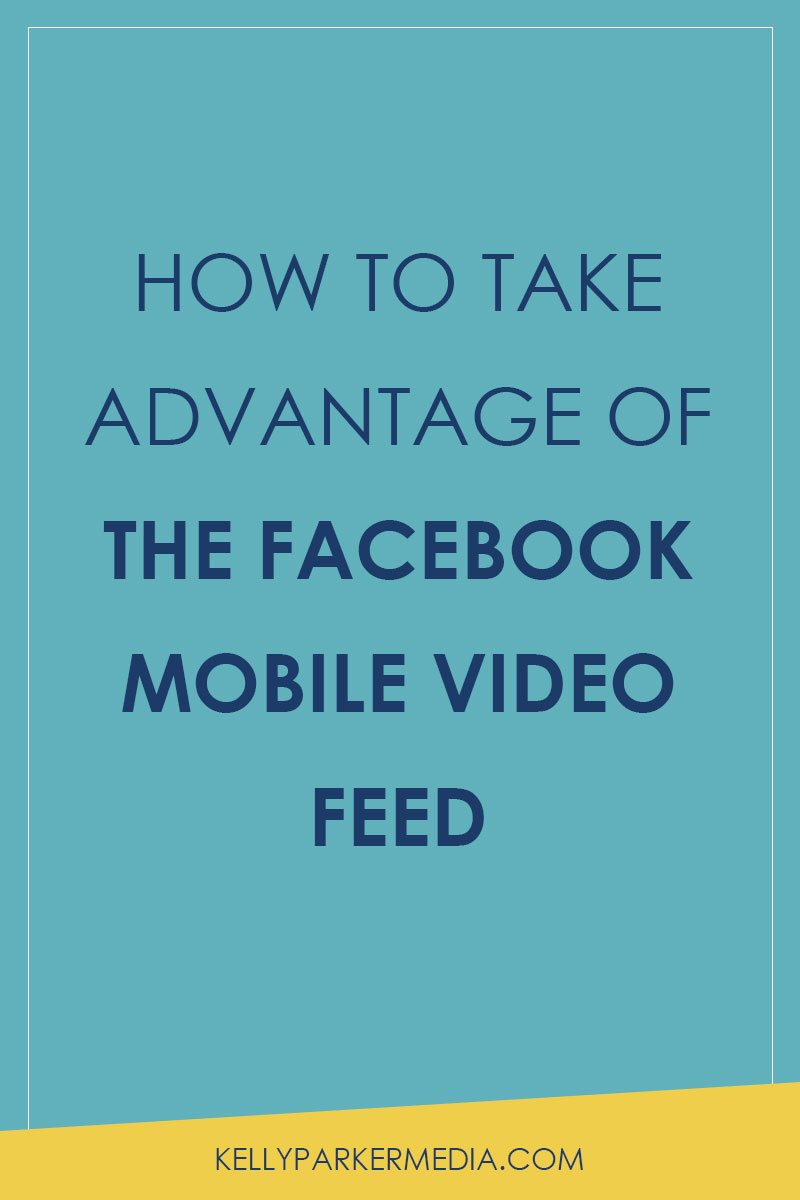 Dedicated Video Feed
With the new rollout, you can now easily navigate to the video feed icon located along the bottom of your app.  The feed consists of who has gone live, which notifications you may have missed and suggested videos from people and pages you aren't currently following. This is currently only available on mobile devices.


The video newsfeed allows you to quickly catch up on videos that you have missed by scrolling through the top row of people and pageswho have recently published videos that you may have missed.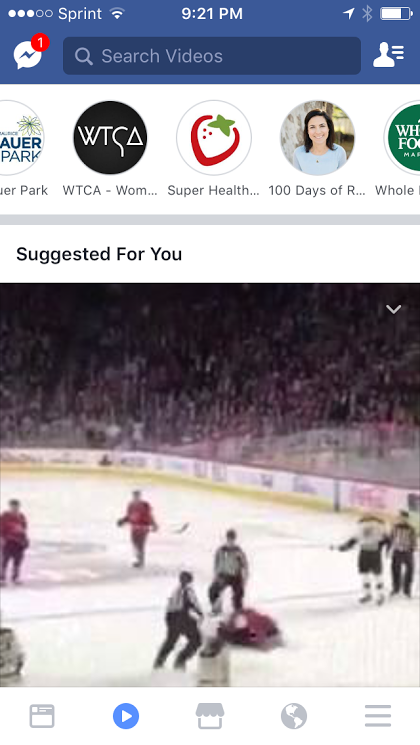 By clicking on their thumbnail you will be able to scroll through a feed of all their latest videos.  Swipe from the top to go back to the video newsfeed where you can videos suggested for you of people and pages you like as well as video content from those you don't currently follow.
Video Management Notification
One of features of this feed is the ease in which you are able to manage your settings for notifications.  When you click on a person or page's thumbnail you will have the option to click on whether you'd like to have notifications on or off.  When you click the down arrow, you can then choose to save the video, choose to not see it, delete the video or unfollow the page.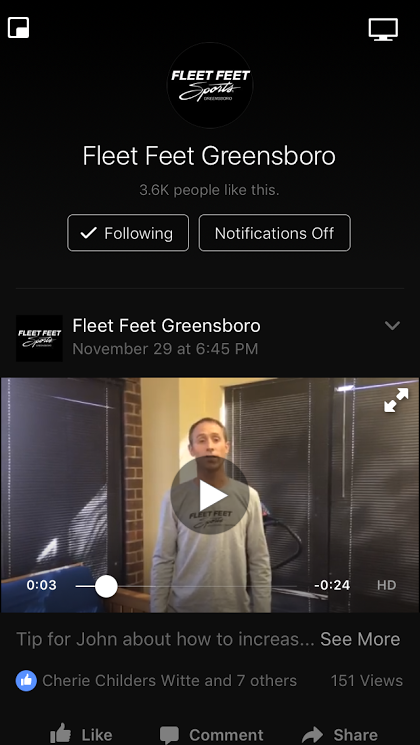 Suggested for you
Now, the most exciting opportunity for marketers is the Suggest For You section.  This part of the feed allows you to see videos you may not have seen in your traditional newsfeed.  It creates a compilation of videos that it believes you would like to watch based on a few key factors:
 Activity of your Friends (did some of your friends already Like this video?)
2. Relationship to similar Brand Pages & Content (have you Liked videos similar to these in the past?)
Current Video Engagement by others (how many live viewers or Likes/Comments/Shares as the video racked up already?)
With this being said, it's unlikely that a poor performing video is magically going to land in the suggested for you feed, but it does give businesses an opportunity to hit more people than they normally would.
Earlier this year, Facebook VP, Nicola Mendelsohn, said: In five years' time Facebook "will be definitely mobile, it will be probably all video." Mendelsohn heads up Facebook's operations in Europe, the Middle East and Africa.
So, for those of you looking to dive into Facebook Live, now is a great time to start!
Your Turn!
Tell me in the comments how you are utilizing Facebook Live.  I love to hear new ideas and how it is being used across different businesses.